Yokohama National University (YNU) is implementing the Project of Improving Living Conditions for Rural Women in Paraguay—Spinning a Dream Together from Yokohama— as a JICA Partnership Program, from Sep. 2016 to Dec.2021.
Prof. Yoko Fujikake, Dean of College of Urban Sciences, Professor of Graduate School of Urban Innovation, as the Project Leader, the Project purpose is to improve the living standard of the women in the rural area, through training of agricultural food processing and marketing so that the rural women can continuously sell processed food, increase income and thus to contribute to the empowerment of the rural women.
With the aim to disseminate the outcomes of the Project, YNU made a proposal for the 2nd Phase which was successfully accepted by JICA in 2020. YNU will further support the rural women's activities in Paraguay.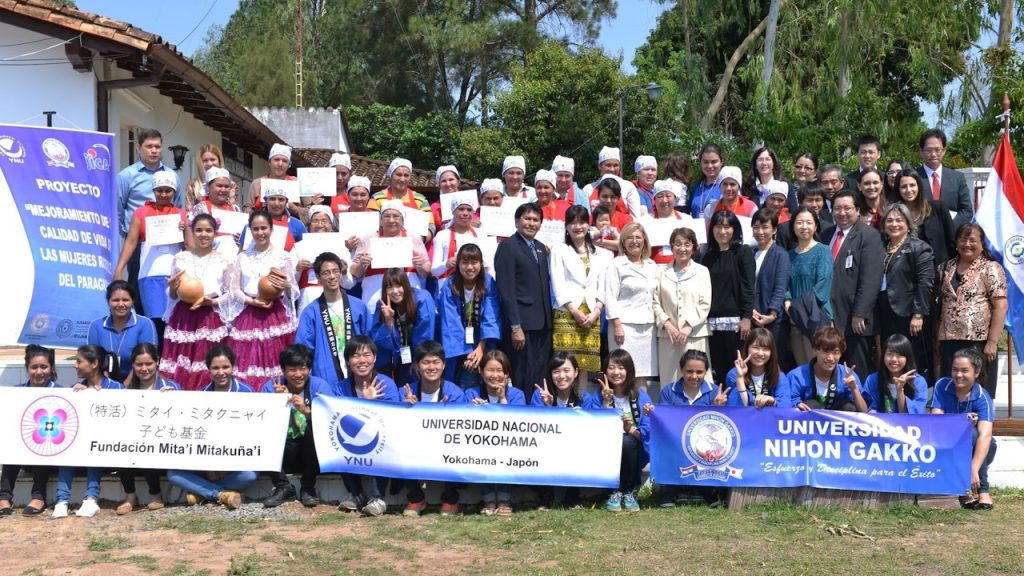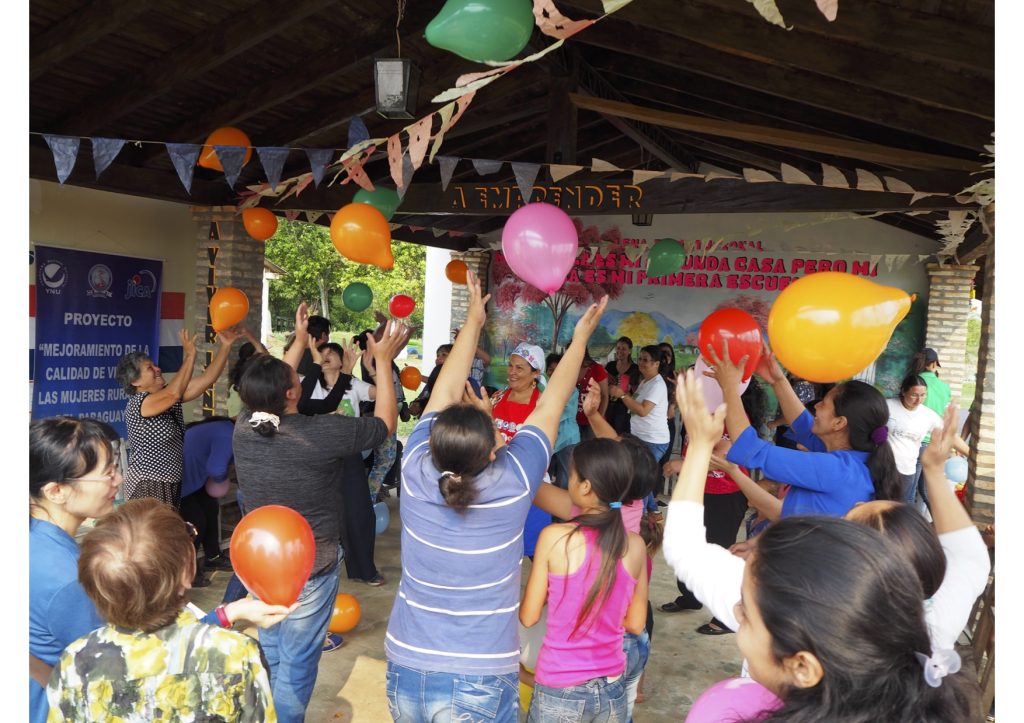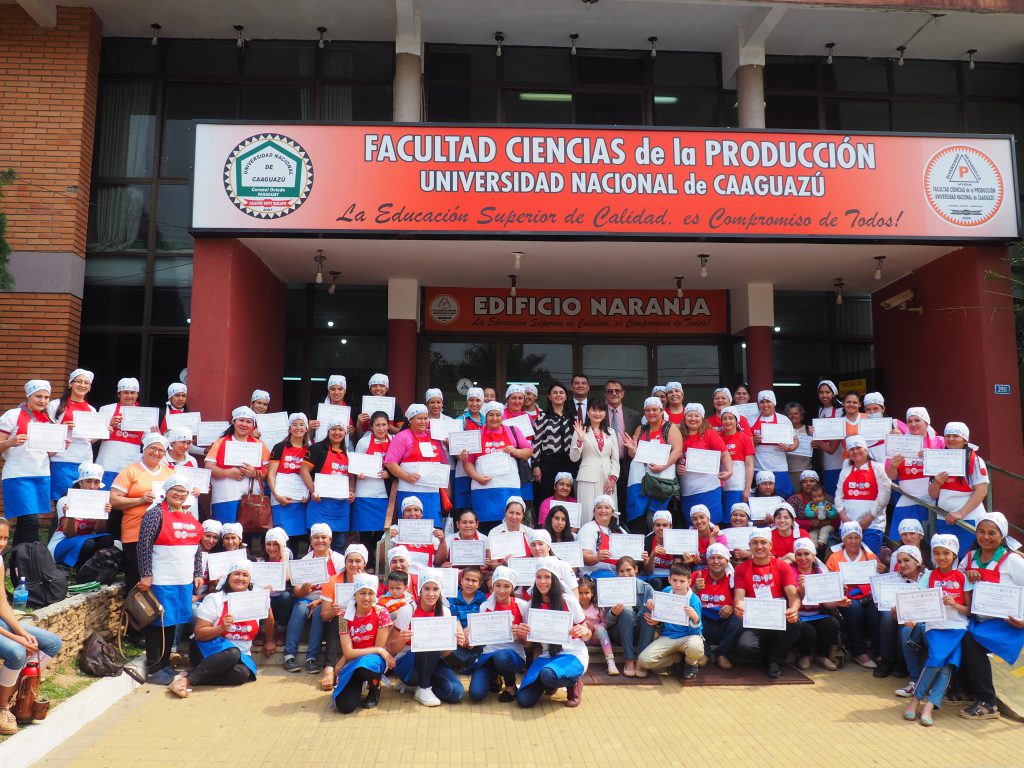 本プロジェクトにおけるSDGsに関する取り組み | 横浜国立大学xパラグアイ3大学:パラグアイ農村女性生活改善プロジェクト (paraguay-mujer.com)
Global studies program to Paraguay, Brazil and Bolivia (YNU Global Education for Sustainability)
JICA website
・Outline of Project (Japanese)
・Article on Mundi (Japanese)