The Yokohama Creative City Studies (YCCS) program offers workshop-type classes related to the SDGs. In the fall semester of 2021, YCCS offered a studio workshop focusing on partnership (SDG17). Students applied their acquired knowledge about the SDGs from the previous semester and organized online SDGs workshops for partners in Kanagawa Prefecture as SDGs Ambassadors.
This semester, we divided the class into three groups and they all created SDGs digital Kamishibai for children at Ein Gumyoji daycare. In the process of creation, students were asking questions directly in online exchanges about what kind of play and stories the children are interested in, and getting advice from daycare teachers. Although it was not possible to meet face-to-face due to COVID-19, a new activity was introduced where university students and daycare children were paired up and exchanged letters filled with thoughts. In addition to the online exchanges, this activity helped to develop more personal connections and helped them to get to know each other better.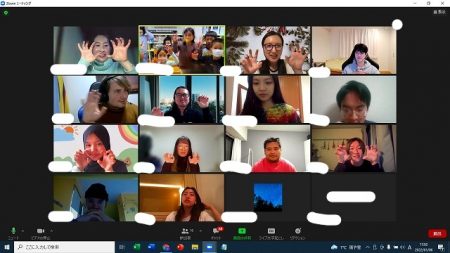 You can see the SDGs Kamishibai created by YCCS students with various backgrounds and unique perspectives from here. There are Japanese and English versions, so please enjoy it.
In addition, during the class this semester, we also had an exchange class with Odawara High School in Odawara City. Students from Odawara High School created a continuation of the story of the English Kamishibai created by YCCS students, and developed eight new stories. This year is the second time that the YNU is having joint sessions with Odawara High School, with the kind cooperation of teachers. By learning together and having dialogues with high school students in the same Kanagawa prefecture, understandings of SDGs were deepened, and also experienced development of practical educational tools such as SDGs Kamishibai for spreading the awareness of SDGs.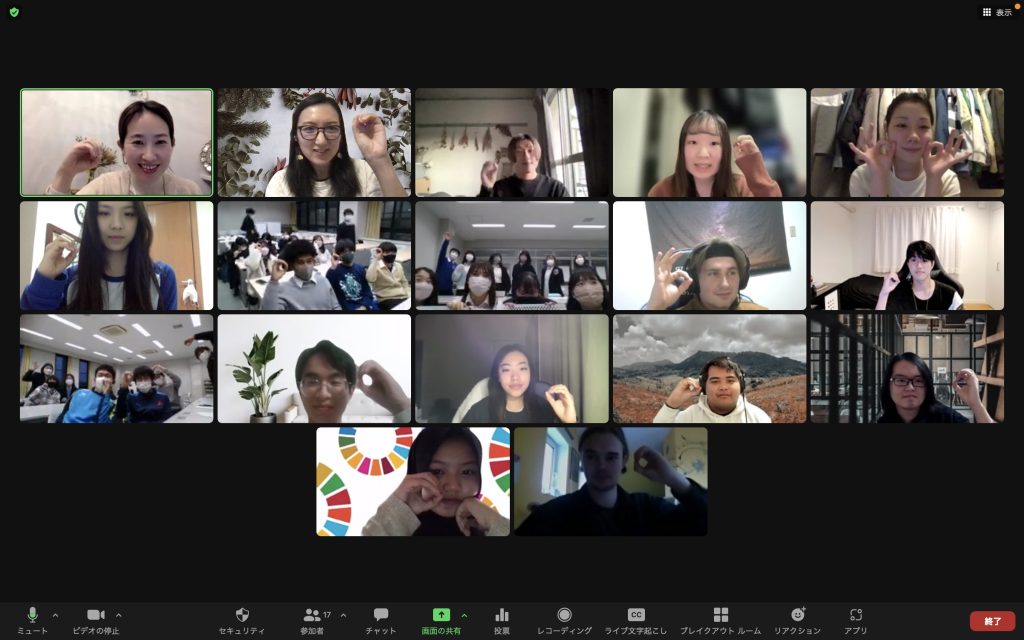 Photo: Group photo of all members in the final joint class with Odawara High School
We would like to thank Director Takahashi of Ein daycare, Ms. Harada, and all the children, as well as Mr. Okuyama, Mr. Okumura, students of Odawara High School for their cooperation.
※The report of the joint sessions were also introduced on the website of Ein daycare. Please also see from the official blog site "Sukusuku Diary" of the daycarel.
https://www.ein-group.com/diary_gumyoji/2022/01/12/69482/