Second remote seminar for the Workshop on UNESCO Man and Biosphere (MAB) Programme and Payment for Ecosystem Services (PES) was held on Zoom on March 2, 2022. The speaker was Dr. Miguel Clüsener-Godt, who was Director of Division of Ecological and Earth Sciences and Secretary of MAB Programme in UNESCO and became Professor of Yokohama National University on March 1. The title of his lecture was "The Role of Transition Areas in the UNESCO Biosphere Reserves as Laboratories for Sustainable Development." About 40 people including President Izuru Umehara, Vice President Hiromi Kabashima, Vice President Satoru Sadohara, Director Kiyosaku Ebina, and some people from overseas such as UNESCO and Vietnam participated in this seminar led by Prof. Hiroyuki Matsuda. In addition to faculty members, there were lively questions from international students, and the discussion continued for 30 minutes, making the seminar a very successful one.
Prior to the lecture, President Umehara welcomed Prof. Miguel Clüsener-Godt, who is currently unable to come to Japan due to the spread of COVID-19, and is looking forward to coming to Yokohama National University as soon as possible. He expressed his hope that this seminar will be very beneficial to many participants today.
The background of Prof. Miguel Clüsener-Godt's screen (below) is a design commemorating the 50th anniversary of the UNESCO MAB programme, which says It's about life.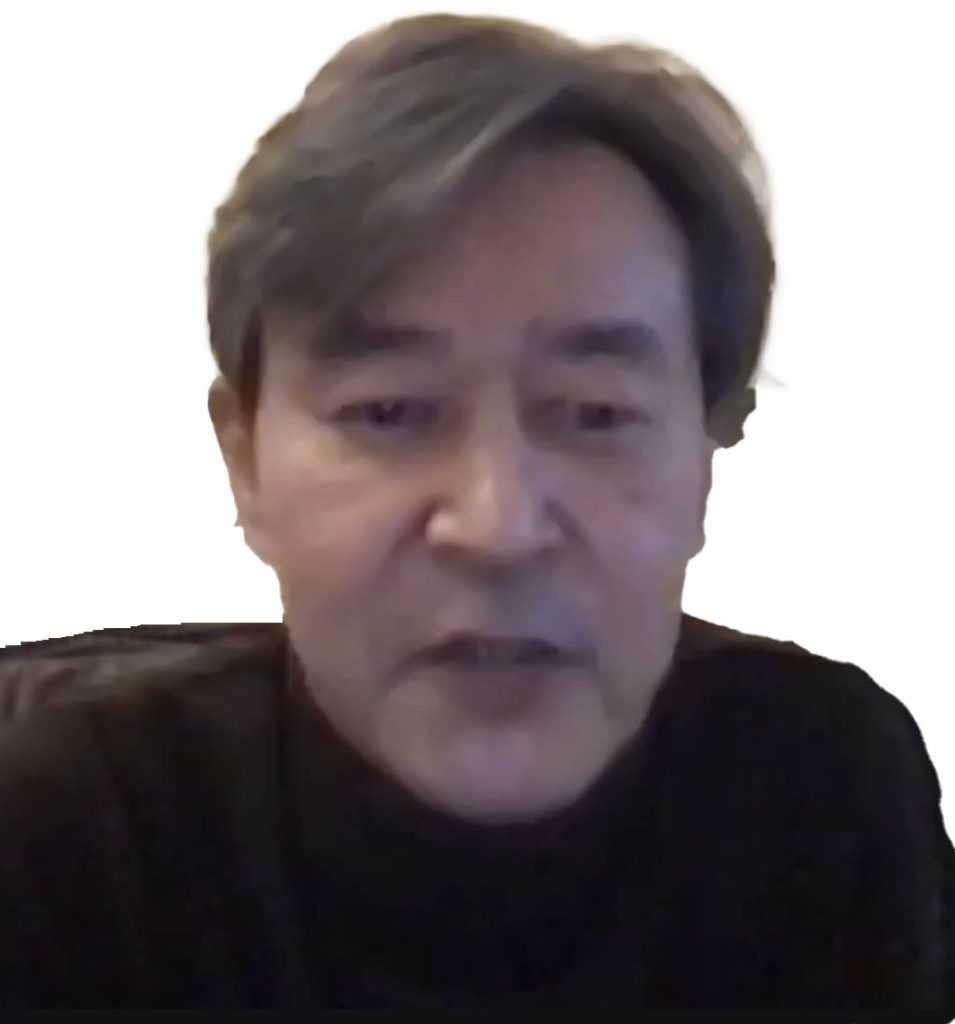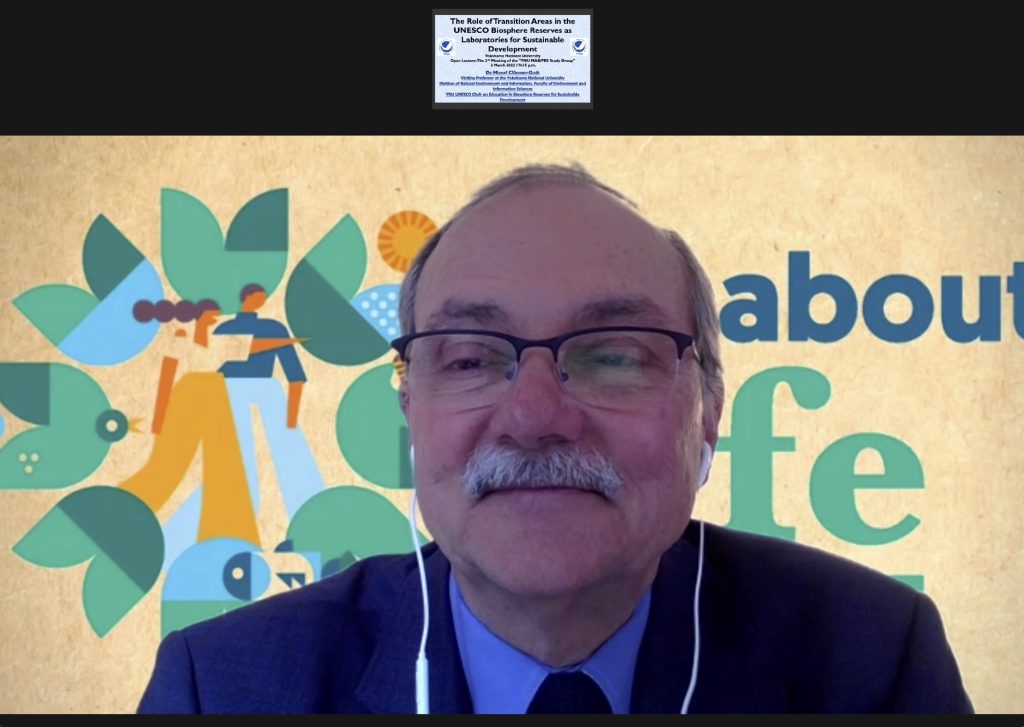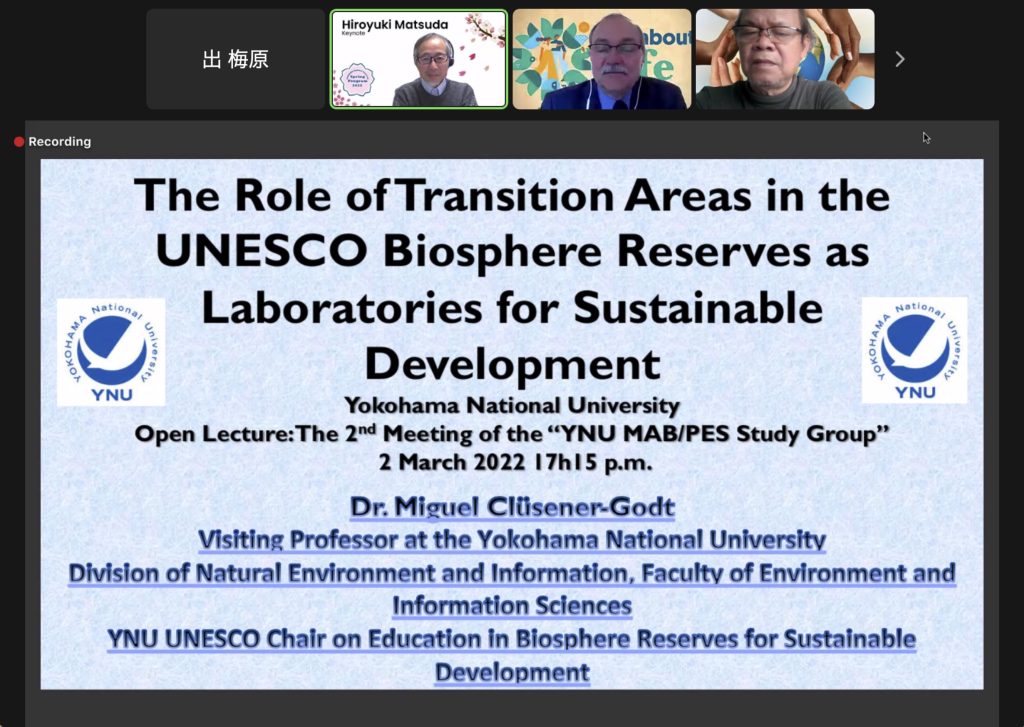 In the lecture, it was first explained that Biosphere Reserve (BR) is a "learning place for sustainable development", consisting of core area, buffer zone, transition area, and examples of BRs from all over the world were taken up, and various efforts to contribute (invest) to the conservation of BRs and benefit the residents living in the transition area were introduced. Finally, the relationship between BRs and SDGs was also introduced.